GlobalStar: Satellite Phone & "SatFi" Hotspot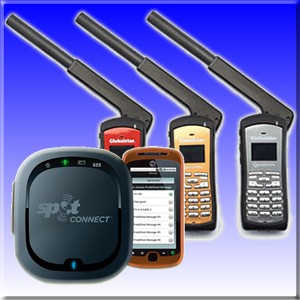 GlobalStar, the producer of the world's best known Satellite phone, has clearly transformed itself since 2002, when we purchased our first sat-phone for our Baja to Alaska trip. Let's start off with the basics: these phones work, period. Our first phone was about the size of the first wireless house phones, and can be seen at the bottom of this article. GlobalStar's new sat-phones are much smaller, but still use the same large antenna that was used on our original phone. The fact is, anyone can use the phone to make a call. The main advantage is that you can make a call from just about anywhere (Coverage Map) and you can connect to the Internet with your sat-phone as well. Globalstar's Service Plans range from $24.99 to $149.99 per month. The minutes range from $2.50 to $0.50 per minute depending on the Service Plan. That is a far cry from the $5.95 per minute rates of our first phone, with the phone itself costing us just shy of $1200. The downside of this great product is that, while it has come down in both size and price, it still carries a $499 price tag, and you don't get a discount for signing a service contract.
Before we go much further, we want to be very clear on what the Internet connection available on the GlobalStar sat-phone will and will not do. This will most decidedly affect your expectations and whether or not you will be happy with the service. The data transfer rate is 9.6 kbs. For us older folks who remember things like DOS and Windows 3.0, that's a 9600 baud modem that's built into the phone. Now before you young kids walk away shaking your head, that was the hottest modem on the planet in the days of the BBS. Here are the GlobalStar Data Services Specifications.
Here are the Good and not so Good, realities of using a 9.6 kbs transfer rate:
Performance Good: texting and emails without large attachments (no photos);
Performance Better than Nothing: text-based websites, small file uploads and downloads (small photos);
Performance I Don't Have a Choice: weather websites, pictures, files of 1/4 megabyte or less;
Performance Don't Make Me Laugh: videos, large pictures (1gb+), etc.
GlobalStar offers a system they call Express Data that they claim will increase data transfers up to 5 times.  Express Data is data compression software that you install on your computer that they claim, "is  used to accelerate web browsing, web-based file transfers, uploading and downloading of all native FTP file transfers, and all types of e-mail and e-mail attachments". While I have not tested it, experience tells me that it is highly specialized and should benefit users in many, but not all cases. For example, many websites already use HTTP data compression as defined in the RFC 2616 specification. We hope to evaluate GlobalStar's data services ourselves as soon as we hear back from GlobalStar. Until then, we don't feel qualified to report as fact the expected effect of their Express Data package. We look forward to an in-depth evaluation of their new data packages and will report a true evaluation here at rvhobo.net.
What we feel you can expect is this: The bottom line on the sat-phone Internet/Modem connection is that it will be there when there is nothing else, and texting and emails (without attachments) will work pretty well. If you have visions of game sites and surfing the web the same way you do from your Verizon or Comcast high-speed Internet connection, or even 3G for that matter, you will more than likely be disappointed. Think cellphones before 3G.

Top Shelf: We have been getting a tremendous amount of interest in these phones and their included Internet service. We mentioned them in our article on saving money with MiFi over cellular service, and how they can fill the gap for RVers who want to go up to Northern Canada and Alaska, or south of the border to Mexico, where cell service is sparse. Up North you also lose traditional satellite Internet service  and even your RV's TV satellite won't work. They use special 4′ dishes up there. When money isn't a problem, just get the new GlobalStar sat-phone and sign up for one of their Service Plans, and you will be talking, texting and surfing anytime, and from anywhere, your entire trip.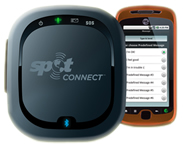 On a budget? A great surprise for Jenny and me while researching the sat-phone was something new, at least to us, called SPOT Connect. A little larger than a MiFi card, it connects to your Smartphone without a cable via Bluetooth. It is limited to text messaging, e-mail and emergency SOS messages that include your GPS location and a link to Google Maps, pinpointing your location.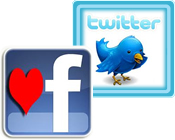 If you want to keep friends and family advised of your trip, you can use the built-in interface in SPOTConnect's Smartphone app and use your Facebook and Twitter accounts.  The SPOTConnect device is listed with a cost of $169.99 with a yearly subscription of $99. That gives you SMS texting, e-mail and emergency service from anywhere. The good part is, your first year's savings will be $712 over the sat-phone with the Orbit 40 Service Plan. That should help us travelers heading North and South of the borders to sleep a little better knowing we can get in touch when we need to, and still be able to afford to go out on the town a few times during the trip.